JOHN F. HAVRILLA, LCSW (Independent Contractor)
Education: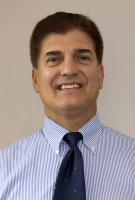 University of Scranton, B.S.
Marywood University-Monahan School of Social Work,MSW
Professional Affiliations/Credentials:
NASW Diplomate in Clinical Social Work.
Academy of Certified Social Workers
Army Social Work Officer 1977-1984
Practice Description:
Focused treatment with children, teens and adults. Individual and family therapy for depression, anxiety, military family issues, relationship conflict and abuse related issues.
CATHERINE TAYLOR, LCSW (Independent Contractor)
Education: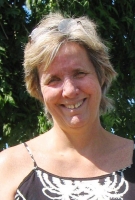 UCLA, B.A. History
University of Connecticut, MSW
Professional Affiliations/Credentials:
Practice Description:
I began my career in the barrios of Los Angeles. spent most of my adult life working in the rural mill towns and college centers of Western New England and, now enjoy being part of the diverse community served by Clinical Associates of Tidewater. My practice focuses on family and individual therapy with children, adolescents and adults. I provide consultation services to chaplains and clergy, school staff and administration, and organizations interested in improving interpersonal systems. I also facilitate critical incident stress debriefings. My professional interests include: major life transitions, surviving trauma, conflict resolution, building communication skills, parent/child relationships, the function of play, working with trauma inside religious environments, and lesbian/gay/transgender issues. I have presented my work at such venues as the World Conference on Trauma, National Association of Social Work trainings, The Dartington Family Therapy conferences and The Smith College School of Social Work. I am particularly interested in the development of resiliency and benevolent systems.