JOHN F. HAVRILLA, LCSW (Independent Contractor)
Education: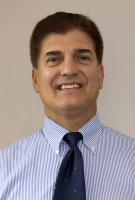 University of Scranton, B.S.
Marywood University-Monahan School of Social Work,MSW
Professional Affiliations/Credentials:
NASW Diplomate in Clinical Social Work.
Academy of Certified Social Workers
Army Social Work Officer 1977-1984
Practice Description:
Individual treatment with adults for depression, anxiety, military family issues, relationship conflict, and abuse related issues.
CATHERINE TAYLOR, LCSW (Independent Contractor)
Education: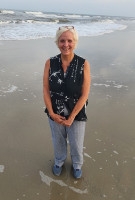 UCLA, B.A. History
University of Connecticut, MSW
Professional Affiliations/Credentials:
Practice Description:
I provide individual, couples and, family therapy for clients ages 5 years and older. My foci include grief, trauma, working with military families, creative responses to the aging process, and individuals and families working through issues of gender and sexuality.
I provide both telehealth and in person sessions. Since we had to change services during the time of the plague, I offer meetings with clients in local nature-based environments and have seen the benefits of such conversations.  All clients under the age of 21 are seen in these locations.
My work with military families includes but is not limited to addressing stresses involved with change of duty stations, development of supportive communities, relationship issues, focused planning for departure to and return from deployments, and the effects of war-based trauma on family systems.
My work with individuals, couples and families who are living with gender or sexual diversity includes: accessing resources and information, addressing questions and concerns with-in family systems, addressing workplace or school-based issues, addressing issues of cultural or religious conflict, as well as providing support and research for individuals and families.
My work with aging individuals or couples includes a focus on continuing the development of communities and interests, negotiating romantic relationships, setting limits with "helping" friends and family, addressing loss issues, negotiating health concerns, and increasing comfort with transitions.
I enjoy my work and am looking forward to meeting you.